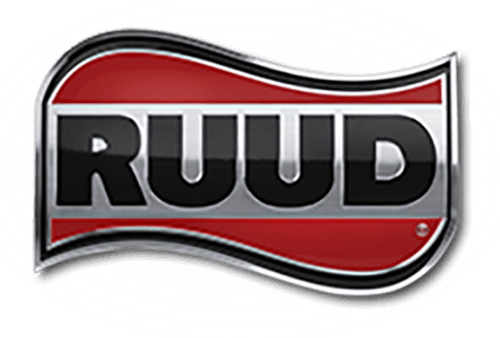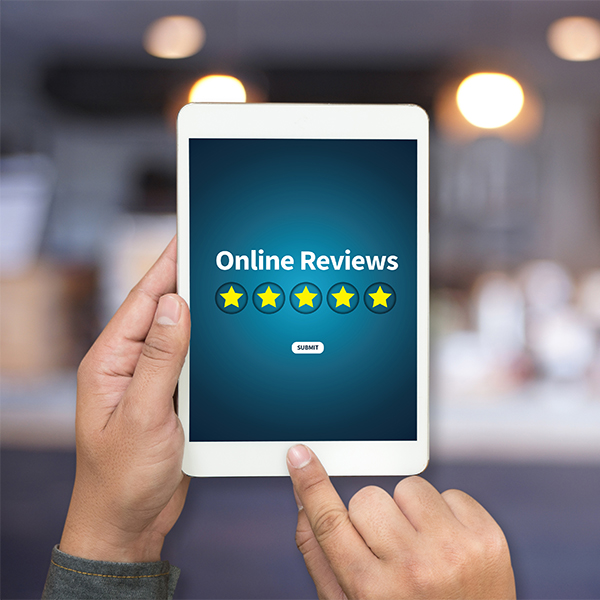 At Wittig Mechanical LLC we strive for 100% satisfaction in everything we do. We value your opinion and invite you to tell us and others about your experience with us. Please take a few moments to tell us what you think by leaving us a review here on our website or on any of these popular review sites or social networks.
Read what other customers have said about us.

All trademarks or brands on this page are registered by their respective owner and are not affiliated with our company, nor do they endorse or sponsor our products or services.
Reviews of
Wittig Mechanical LLC
(Based on 17 rated reviews)
BOSCH HEAT/GAS HYBRID SYSTEM.
30-Oct-2023
Product or service reviewed: Bosch Heat Pump/Air Conditioning System hybrid heat system.
Technician: William and Damon
David's crew was excellent. They were courteous and professional and did a great job including explaining the workings of the system to us. David was a big help in selecting the system and helping with rebates and other paperwork. Would highly recommend them!
Dennis Dell'Accio
Bloomfield
20-Jul-2023
Product or service reviewed: Heat Pump Instalation
Technician: William David Chandler
I used Wittig Mechanical to install a brand new heat pump system to my house located in Massachusetts. David was very professional, kind and patient dealing with the Mass Save program, so I could take advantage of their 0% interest financing and also to get the rebates. His work was very neat and took in consideration all my future plans to renovate my basement. All the ducked work was done thinking of that. Im very happy with the results and Id highly recommend his services too. Thanks David and Wittig team.
Alice Pepplow
Worcester MA
Oil furnace and ac replacement
02-Apr-2023
Product or service reviewed: New heater and and central air
So happy my buddy recommended these guys. I needed a new furnace and central ac. The big corporate companies wanted to charge me more than twice what Wittig did it for... For the same exact furnace and ac units! They were in and out in a day, nice and friendly, and took care to leave to area cleaner than when they came. Thanks Wittig
Patrick B Wardwell
SUFFIELD
Magic Pack HVAC Unit Replacement
21-Feb-2023
Product or service reviewed: New heating/AC unit in apartment
Technician: Chandler and matt
Both Chandler Miller & Milo Kiro were professional and personal. Replacing the unit on the 3rd floor is not an easy job. Chandler explained the service as it was happening We appreciated the service and we are most grateful. This is a reflection on the training that the owner, Dave Wittig, has performed.
Miriam & Howard
Manchester, CT
Air conditioning replacement
11-Feb-2023
Product or service reviewed: Central air
This company did a great job. Two guys did the job and they made sure everything was working correctly before they left. Put drop cloths down to minimize the mess. We had our whole central air unit replaced. They answered all our questions and they stand by the product. We will definitely use them when we replace our furnace. Highly recommend!
Kevin and Tracy Kinne
Somers , CT
19-Jul-2022
Product or service reviewed: Triangle Tube Boiler- Domestic Hot Water Fix
William did an expert job of diagnosis and repair.Very pleased with the quick response and positive results.
21-Jun-2022
Product or service reviewed: New System 2000 Resolute oil burner and hot water storage tank
We had our oil burner and electric water heater replaced yesterday by Wittig Mechanical and I cant thank Dave and crew enough for the outstanding job they did. The project came out great and they were in and out in a timely manner and cleaned thoroughly prior to leaving. We absolutely love our new System 2000 Resolute oil burner and hot water storage tank!!!
26-Feb-2022
Product or service reviewed: Furnace & AC
Needed a new furnace and AC. After getting a quote from a local competitor that seemed high, I reached out to Wittig Mechanical based on a recommendation from a friend. Their price was significantly less for a better quality product. Installation was fast and barely knew they were here great crew of guys. Everything is working great!
high efficiency gas Boilor
09-Jan-2022
Product or service reviewed: Utica high efficiency wall mount
Cant say enough about Dave and William very professional did everything on the job we agreed to and wanted a couple more things done while they were here,not a problem for them,also showed up when they said they would on time,I would recommend the company to anyone that needs work done Ive already mentioned the company numerous times this past week,pricing was very fair cant say enough
Glenn Vigneault
Springfield Massachusetts
20-Oct-2021
Product or service reviewed: Boiler Maintenance today... and Boiler Install (3 years ago)
Wittig Mechanical did a wonderful job 3 years ago installing my new boiler and zoned water heater. I never run out of hot water anymore an the efficiency of this new boiler has exceeded my expectations. The crew were on time, professional and answered all of my pesky questions. Today's technician was also perfectly on time, quick and efficient. And I appreciate that he was kind towards my dogs and professional towards me! Great company!
06-Apr-2021
Product or service reviewed: Hot water heater install
Woke yesterday to no hot water and was led to your company by my neighbors recommendation. Contacted Dave first thing in the morning, sent some pictures and had a quote back quickly. Was greatly surprised that they would be able to get my replacement hot water heater installed late that same day. Chandler and Will agreed to work late to get me up and running again. They arrived right in time, were very professional and did great work with only my new water heater as evidence that they were even there. Being in the service industry myself, I'm familiar with good work practices and professionalism which they had in abundance. Thanks again to Dave, Chandler and Will. Highly recommend them.
Darryl Vanover
Vernon, Ct
01-Mar-2021
Product or service reviewed: Radiant Heaters, Gas Furnaces, and Combination Boiler Installation
Dave and his team did an amazing job at our 5,000 square foot facility! They installed two radiant heaters for our warehouses, gas furnaces for both office areas, and a Navien nx94v combination boiler to service all 4 bathrooms. His team was very respectful and helpful throughout the entire process. We highly recommend them!
26-Jan-2021
Product or service reviewed: removed and replaced a bathtub, shower, toilet and repaired laundry faucet and pipes.
The crew was respectful and professional. Explained procedures and left my home spotless.
29-Sep-2020
Product or service reviewed: Hot Water Heater
Responsive, professional, great service, high quality and thorough work...enjoyed every aspect of working with Wittig!
29-Sep-2020
Product or service reviewed: Plumbing and HVAC
I have been using Witting Mechanical for a few years now for our commercial and residential properties and highly recommend. The owner is very knowledgeable and was great coming up with solutions for our server rooms which can be difficult with all of the systems involved. Great for all size jobs
26-Jul-2020
Product or service reviewed: HVAC/Plumbing
Can't say enough good things about this crew. Great price, showed up when they said they were going to, finished promptly and cleaned up after themselves. Having a contractor show up on time and finish a job in 3 days is almost unheard of these days. These guys were great and would highly recommend them for any HVAC/Plumbing jobs you may have.
Michael Dostaler
Westfield, MA
25-Jul-2020
Product or service reviewed: Central air
These guys are awesome when everyone else was to busy to get here they got it done, showed up on time. Great guys to talk to, they respect your property, double checked all the work and didn't leave until everything was tested and working properly will be using to service my heating system this winter